Woodwork Materials We Use
A closer look at the materials we primarily use


Our Wood Products


Pine
The majority of all the furniture that we build is fabricated from solid Eastern White Pine. Locally harvested and locally distributed. We do not use mdf or plywoods that you see from all of those big name corporations out there. We also work with a company that is part of the "cut a tree, plant a tree." Primarily the wood is clear but some knots are acceptable. We discard boards with large knots and work around smaller knots. The only plywood we use is for backside panels of trash bins and for the outside "picture frame" perimeter of kitchen islands. We even go above and beyond by using birch plywood which is essentially the best plywood available on the market.


Butcher Block Tops
We specialize in using teakwood for our butcher block tops. It is a true solid 1.5" thick butcher block with warm brown tones. We recently introduced Heveawood as an alternative for those that are looking for a lighter shade of wood. We can also acquire other forms of butcher block by request.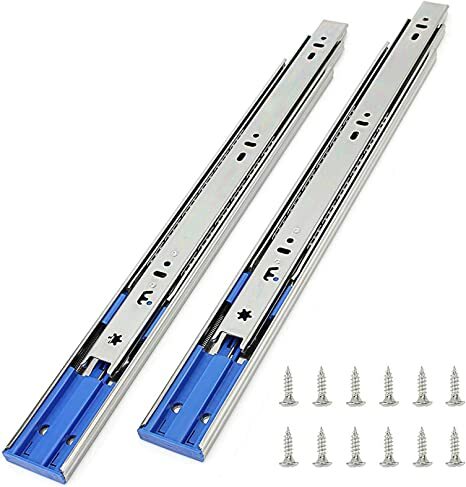 Hardware


Drawer Glides
Premium soft close ball bearing drawer glides are used on all kitchen islands. This includes double trash pullouts as well. Trash units with drawers won't have the soft close feature but will still have premium ball bearing glides.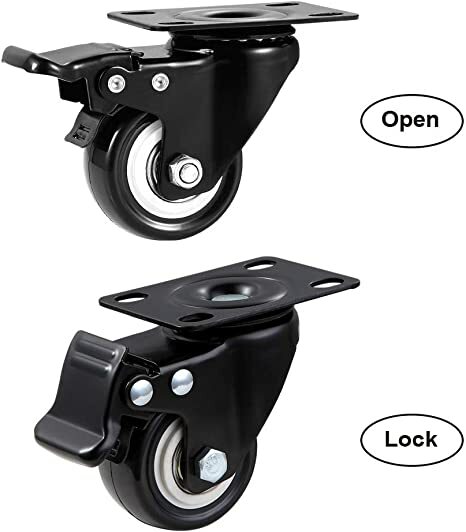 Wheels
2.75" total height locking casters with non scuffing rubber base. All wheels have an easy lock/unlock feature.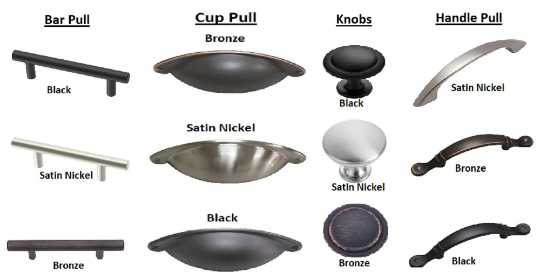 Hinges
Primarily will always be 2.5" metal middle hinges that will match your handles/knobs, etc.Handles/Knobs; Typical handles will be 3" on center meaning the two holes will be 3" apart. All handles are made of metal.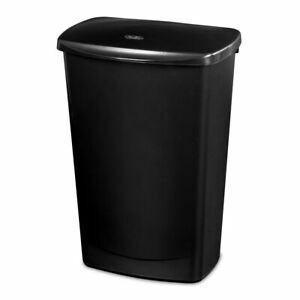 Plastic Trash Barrels
Slimline barrels that are 11.4 gallons and hold your standard 13 gallon trash bag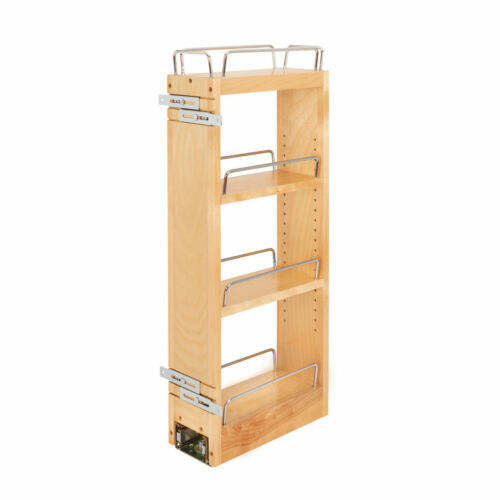 Spice Rack
We acquire our premium spice racks from the country's largest supplier of kitchen add ons.
Paint
We work closely with Benjamin Moore paints. We have a state of the art spray booth to help ensure that your product gets painted to the best of its ability.