Custom Handmade Furniture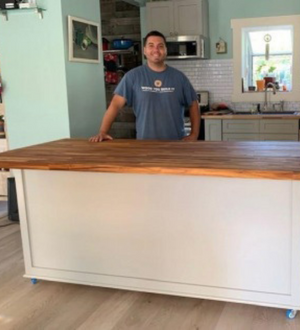 Wood You Build It is unlike any other online furniture retail shop. Think of it like locally grown organic food and the milkman! WYBI brings craftsmanship to the next level. It's not just the quality behind the projects, it's the full package. We're not reinventing the wheel, we are simply bringing things back the way they use to be.
From concept to creation, and from design to delivery, every order through us is completely made to order and is personally delivered directly to your home, with installation when necessary (some restrictions do apply.) I would rather hire 1,000 people than use robotic machinery. There's just something about knowing your piece of furniture was crafted exclusively by hand.
We give the white glove treatment and roll out the red carpet for each and every one of you. We truly believe that this service and technique are so unique to the hustle and bustle of everyday life that with your help, WYBI will continue to grow and become a household name in the years to come.